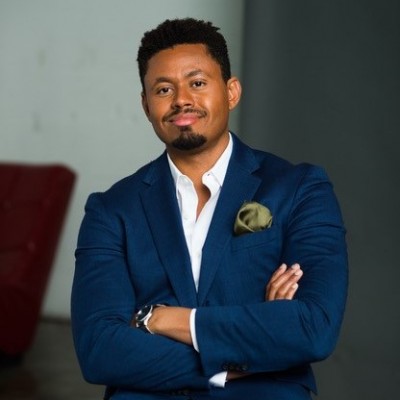 Terence Keel
Associate Professor
tdkeel@ucla.edu
Life Sciences Building 3323A
For inquiries related to joining the BioCritical Studies Lab, please email biostudieslab@g.ucla.edu
B.A. Xavier University of Louisiana
M.T.S. Harvard Divinity School
Ph.D. Harvard University
Terence Keel is an Associate Professor with a split appointment in the UCLA Institute for Society and Genetics, and the Department of African American Studies. He has written widely about American biomedical science, religion, law, and modern thought. His first book, Divine Variations (Stanford University Press, January 2018) explained how Christian thought made possible the development of the race concept in Euro-American science while also shaping the moral and epistemic commitments embedded in the study of human biology. Keel argues that modern biology has undergone an uneven process of secularization, leaving contemporary scientific theories of race haunted by a religious past that cannot be fully transcended. Keel's book Divine Variations was the recent subject of debate and reflection in a special symposium issue of the Zygon: Journal of Religion and Science (Volume 54, Issue 1, March 2019).
Keel is currently writing a second book that examines shifting conceptions of society and human identity in the minds of American biologists, New Left critics, and Neoconservatives during the "Culture Wars." The book attempts to explain why contemporary research on human health and behavior appears to operate with conflicting beliefs about the role of American "society" as a causal factor in producing human biological differences. Keel is also currently a co-editor of the forthcoming book Critical Approaches to Science and Religion, with Myrna Perez-Sheldon and Ahmed Ragab. Bringing together scholars from the humanities, law, biology, and the social sciences, this book features a new generation of scholars offering critical insights into the changing relations between science and religion both in the present and the past.
Keel previously taught at UC Santa Barbara where he served as Vice Chair to the Department of History and was the first Black Studies Professor to receive the Harold J. Plous Award—the highest honor given to a junior faculty member in recognition for exceptional scholarship and teaching. He is an affiliate of the newly formed Center for the Study of Racism, Social Justice & Health under the directorship of Dr. Chandra Ford of the UCLA Fielding School of Public Health. Keel is also a senior advisor to the Goldin Institute, a Chicago based non-profit organization that advocates globally for grassroots leadership, conflict resolution, poverty alleviation and environmental sustainability.
---
BOOKS & CHAPTERS
Keel, Terence D., "Blumenbach's Racial Science in the Light of Christian Supersessionism" in, Johann Friedrich Blumenbach: Race and Natural History, 1750-1850 ed. Nicolaas Rupke and Gerhard Lauer (NY: Routledge, 2018), 123-141
Keel, Terence D., Divine Variations: How Christian Thought Became Racial Science (Stanford: Stanford University Press, January 2018)
Keel, Terence D., "Human-Neanderthal Hybrids and the Frontier of Critical Race Studies" in, Red and Yellow, Black and Brown: Decentering Whiteness in Mixed Race Studies ed. Paul Spickard and Rudy Guevarra (NJ: Rutgers University Press, 2017), 201-218
ARTICLES
"A Roundtable Discussion on Collecting Demographics Data" Projit Bihari Mukharji, Myrna Perez Sheldon, Elise K. Burton, Sebastián Gil-Riaño, Terence Keel, Emily Merchant, Wangui Muigai, Ahmed Ragab, and Suman Seth Isis 2020 111:2, 310-353
Keel, Terence D., "The Religious Preconditions for the Race Concept in Modern Science", Zygon: Journal of Religion and Science, Vol. 54, No. 1 (March 2019): 225-229.
Keel, Terence D., "Response to My Critics: The Life of Christian Racial Forms in Modern Science", Zygon: Journal of Religion and Science, Vol. 54, No. 1 (March 2019): 261-279.
Keel, Terence D., "Race on both Sides of the Razor", Kalfou "Symposium Issue on Race and Science", Spring 2018, Vol. 5, Issue 1, 7-17
Keel, Terence D., "Concluding Remarks: Social Justice Requires BioCritical Inquiry" Kalfou "Symposium Issue on Race and Science", Spring 2018, Vol. 5, Issue 1, 68-75
Keel, Terence D., Obasogie, Osagie, and Bridges, Khiara "Introduction: Critical Race Theory and the Life Sciences" (Symposium Issue) American Journal of Law and Medicine, Fall 2017 Vol. 43, Issue 2 & 3
Keel, Terence D., "(Review): Michael Yudell. Race Unmasked: Biology and Race in the Twentieth Century" New York City, New York, Columbia University Press, 2014. xvi, 304 pp. Journal of the History of Medicine and Allied Sciences, 2016, 71 (1): 107-109
Keel, Terence D., "Charles V. Roman, Racial Medicine, and the Specter of Polygenism in Progressive Era Public Health Research," Social History of Medicine, May 2015, 28 (4): 742-766
Keel, Terence D., "Religion, Polygenism, and the Early Science of Human Origins" History of the Human Sciences, Vol. 26, Issue 2, April 2013: 3-32
Keel, Terence D., "Neanderthal Genes, Religion and the Search for the Unique Identity of Modern Humans" Gene Watch Vol. 23, Issue 3, May-June 2010
Keel, Terence D., "Religion, Race, and the Neanderthal Genome" The Immanent Frame, July 22, 2010
EDITED JOURNALS
Keel, Terence D., Obasogie, Osagie, Bridges, Khiara (eds.) American Journal of Law and Medicine (Symposium Issue) Fall 2017, Vol. 43, Issue 2 & 3
Keel, Terence D., Lipsitz, George (eds.) Kalfou "Symposium Issue on Race and Science", Spring 2018, Vol. 5, Issue 1