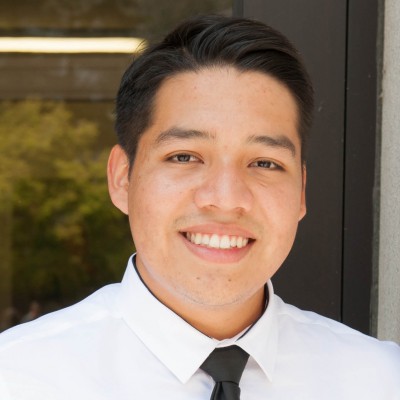 Maverick Santos
Student Affairs Officer
santosmaverick@socgen.ucla.edu
(310) 206-1890
Life Sciences Building 3360C
As Student Affairs Officer, Maverick helps undergraduate students prepare and apply to our Human Biology & Society major and Society and Genetics minor. He helps students navigate the UCLA campus to find resources for their academic and personal success and oversees academic scheduling for ISG.
Maverick was born in Guatemala and moved to the San Fernando Valley at age 9. He is an alumni of UC Berkeley with a B.A. in Cognitive Science. During his off time, Maverick enjoys spending time with friends and family, trying new cuisine, and reading.
Fall 2021 In-Person & Remote Work Schedule
 Weeks 0, 2, 4, 6, 8, and 10:
Working In-Person: Tuesdays, Wednesdays, and Thursdays
Working Remotely*: Mondays and Fridays
Weeks 1, 3, 5, 7, 9, and Finals:
Working In-Person: Mondays, Tuesdays, and Thursdays
Working Remotely*: Wednesdays and Fridays
*For remote workdays students will receive Zoom link information the morning of their appointment. Students please check inbox and spam folders for these links. On in-person workdays students can come into the main office and meet with undergraduate advisor in-person.