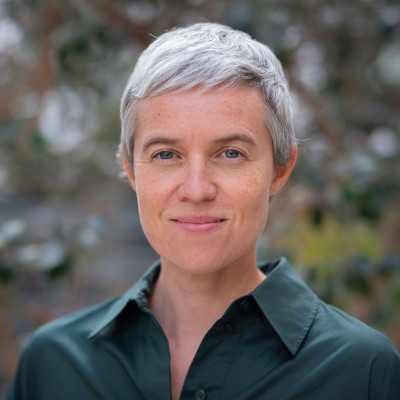 Anne Le Goff
Postdoctoral Fellow
alegoff@ucla.edu
Life Science Building 3304
PhD, Philosophy
Anne Le Goff is a philosopher working in bioethics and science and technology studies. She uses the tools of philosophy and ethnography to ask how our concepts of and norms around life are transformed by practices in contemporary life sciences and biotechnologies, ethics, and our relationships to nonhuman animals. Her current research focuses on germ cells and the germline. She analyzes how changes in germ cell biology, toxicology, and biotechnology transform our understanding of heredity and raise novel responsibilities towards present and future generations.
In her current project, Dr. Le Goff examines the ethical and social implications of the emerging biotechnology of in vitro gametogenesis (IVG). IVG involves making an egg or a sperm cell outside of the body from a skin cell, using stem cell technologies. While not yet possible in humans, IVG would entail major changes in human reproduction as anyone could produce a gamete, regardless of their age, gender, or reproductive health. Dr. Le Goff and colleagues ask IVG researchers and people who could potentially use this technology in infertility treatment or family formation to share their views and questions, and will then conduct a normative analysis of the implications of IVG. This interdisciplinary research is conducted in collaboration with sociologist and historian of science Dr. Hannah Landecker and Dr. Amander Clark's stem cell laboratory for reproductive and child health.
In her past research at UCLA's ISG, Dr. Le Goff studied the germline in the context of epigenetics, in collaboration with Dr. Patrick Allard. Epigenetics undermines the hitherto predominant view that germ cells are entirely protected from somatic influences. In her work, Dr. Le Goff examined the impact of the negative definition of epigenetics on the appraisal of epimutations as representing a form of heritable changeability. She analyzed new forms of moral and regulatory responsibilities that such changes in the germline pose when they are toxic.
Her first book is called L'Animal humain [Human Animal]. It examines concepts of human and animal life beyond the traditional nature-nurture dualism and defends a non-reductive philosophical naturalism in its place. It was published in 2020 by French philosophy press Vrin.
Dr. Le Goff is a member of UCLA's Epicenter, a network of researchers in the life and social sciences studying the implications of current research in epigenetics, and of the French network TeSaCo that studies social and ethical aspects of emerging technologies.
She received her PhD from Université de Picardie Jules Verne, France, and is an alumna of Ecole Normale Supérieure in Paris, University Paris 1 Sorbonne, and Sciences Po Paris.
RECENT PUBLICATIONS:
Le Goff, A., Allard, P., Landecker, H., Heritable Changeability: Epimutation and the Legacy of Negative Definition in Epigenetic Concepts. Studies in History and Philosophy of Science, 86, 35-46, 2021
Le Goff, A., L'animal humain [Human Animal]. Paris: Vrin, 2020 [French]
Bline, A., Le Goff, A., Allard, P., What is Lost in the Weismann Barrier? Journal of Developmental Biology, 8(4), 35, 2020
Dubois, M., Louvel, S., Le Goff, A., Guaspare, C., Allard, P., Epigenetics in the Public Sphere: Interdisciplinary perspectives.  Environmental Epigenetics, 5(4), 1-11, 2019